ASAP Holdings, Inc ("ASAP "or "We") are proud to present the investment opportunity in one of the fastest growing cities in the U.S. – Austin Texas.
Converting the hotel to the Tribute Portfolio by Marriott is a perfect choice. The Tribute brand offers a 4-star soft hotel that can show a unique boutique interior design, exciting F&B concept, personalize services, and amenities to meet Austin's mostly younger generation travelers.
The property has approximately 4 acres of unused parking lot with entitled 515,000 SF FAR immediately buildable gross SF.  Any ready to build rental units parcel has VERY strong demand in the City of Austin because of the serious housing shortage. We have a LOI from a strong residential developer for $25.75m.  The Buyer will have only 7 days due-diligent period ended July 20, 2022, then the deposits turn to be none- fundable.  Buyer will increase their deposit to $250,000  and release to us in conjunction of our 8/31/2022 closing. Balance of $25.5m  will have 3  installments, 1st year $8,5m , 2nd year $8m and 3rd year $9m, which matches our Tribute conversion renovations' schedule.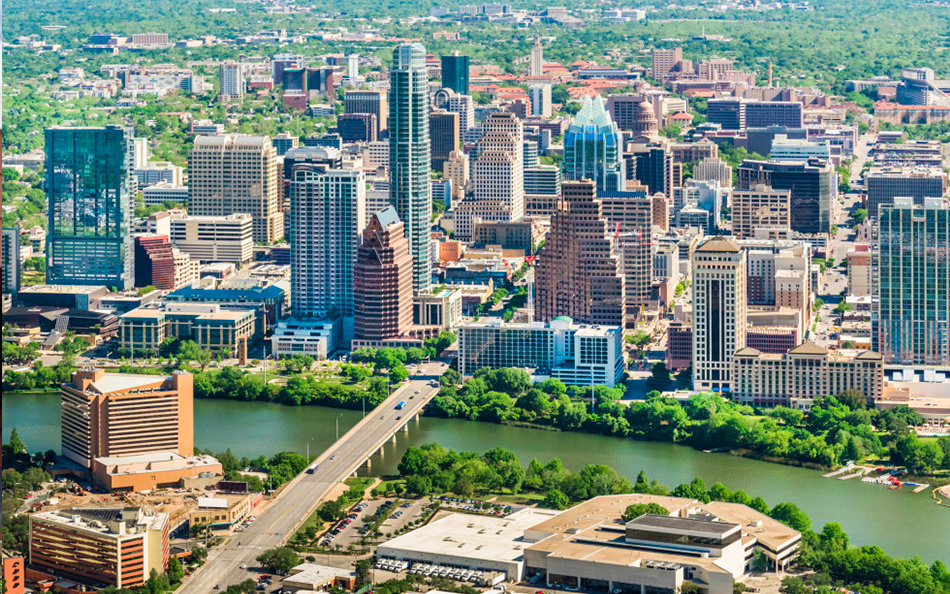 INVESTORS' INVESTMENT RETURN
The projected investors return between the loan borrow from "the debt fund", "the relationship commercial bank" and Taiwan Bank comparison as;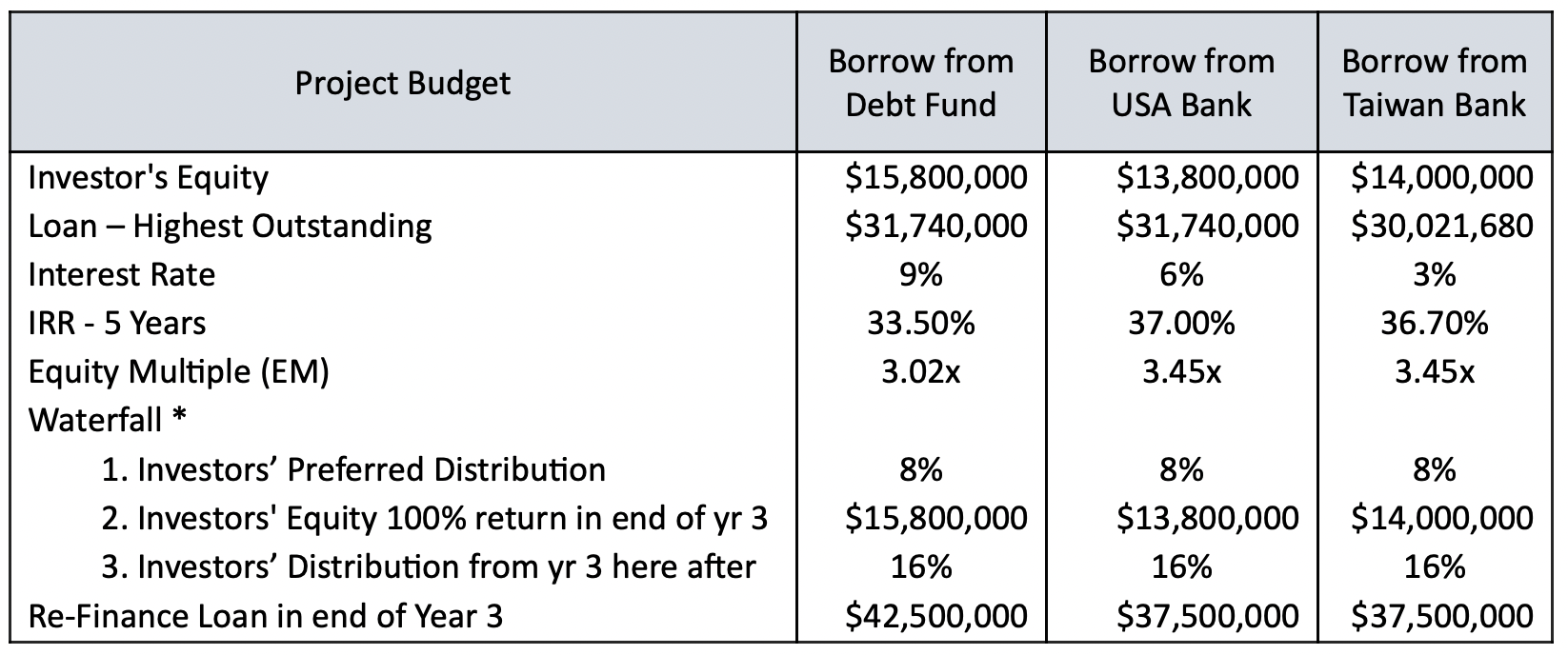 Investors' Waterfall distributions are based upon Available Cash Flow. The conservative projections cash flow in our IRR analysis, after 8% annual preferred return and 100% refund of investors' investment, the excess Available Cash Flow 50/50 split with LP/GP, LP (investors) should be able to receive equivalent to 16% per annual of their original investment distribution in three different borrowing scenarios., while still keep the same percentage of the hotel ownership. The reasons for this hotel have such great cash flow are the overall cost for this hotel are so low and the refinance loan amount in year three are pretty low to enjoy smaller debt payment hereafter.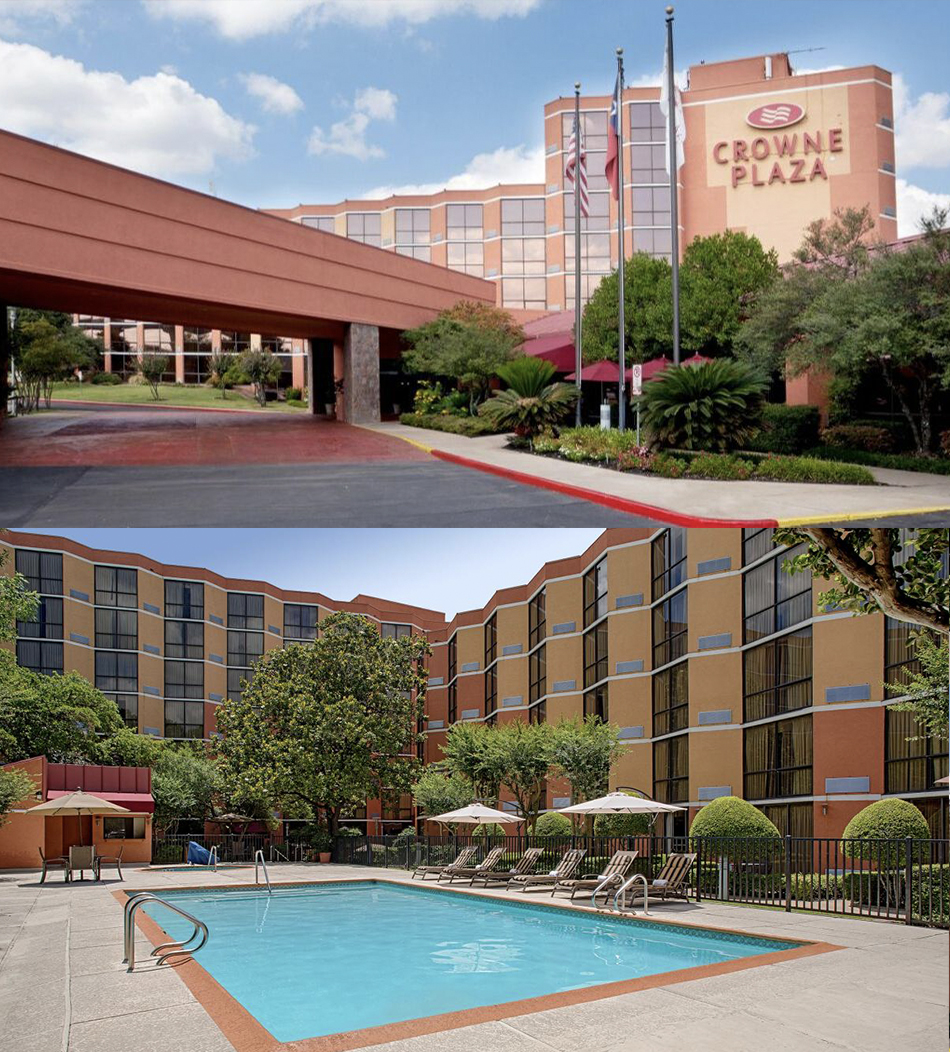 Location, Location & Location
The hotel is located in today's fastest-growing city in the U.S., Austin Texas. The fee simple interest in a 7.91-acre (344,560 SF) parcel is located at the intersection of two of the busiest freeways (I35 & I290), 6121 North Interstate 35, Austin, Texas 78752. It is also adjacent to the University of Texas, Austin campus as well as 15 minutes away from all the largest employer companies in Austin such as Google, FACEBOOK, Apple, Tesla, Oracle, IBM, GE, Austin International Airport, Downtown, and etc…
Demographic & Housing Shortage
There is a huge housing shortage driving up the median prices of the houses to $550,000 an increase of 20% and the prices for renting have also increased by 32% during the last 2- 3 years.  The housing shortage will pricing out many professionals' willingness to move in to Austin. That is the reason why the City of Austin is eager to increase multifamily FAR to 6X.  As it stands now, Austin ranks as the 11th largest city in the country, right behind San Jose, California. But a new projection from the City of Austin indicates that sometime next year, Austin will leapfrog San Jose to claim the No. 10 spot.
City of Austin
Austin has risen to the top of countless measurements in the U.S. including #1 Investment Market, #1 Tech Town, #1 Real Estate Market and #1 Best City for Starting a Business. Already the #3 fastest growing city in the last decade, Austin is projected to grow another 30% by 2029. With in-place growth exceeding that of Silicon Valley by a factor of four, the city is now number one for startup density and non-employer tech business growth.
Prefer Interests Equity Investors Cash Distribution Waterfall 
The waterfall distribution for our Hotel's Prefer Interests Equity investors sequences on the available cash flow as;
1) 8% prefer return distribution to members per annum payable quarterly ;
2) Pay back 100% of investors' investment amount;
3) The extra available cash flow distribution will be 50% to Members and 50% to Sponsor.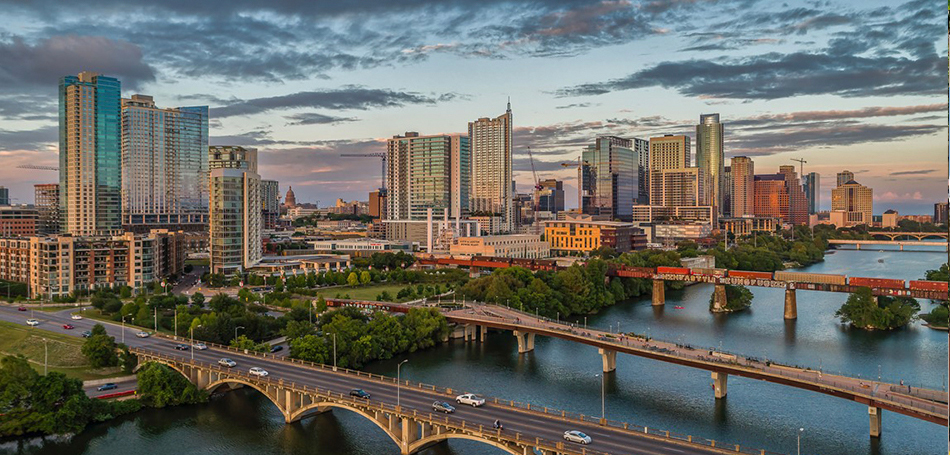 NEARBY RESIDENTIAL GENERATORS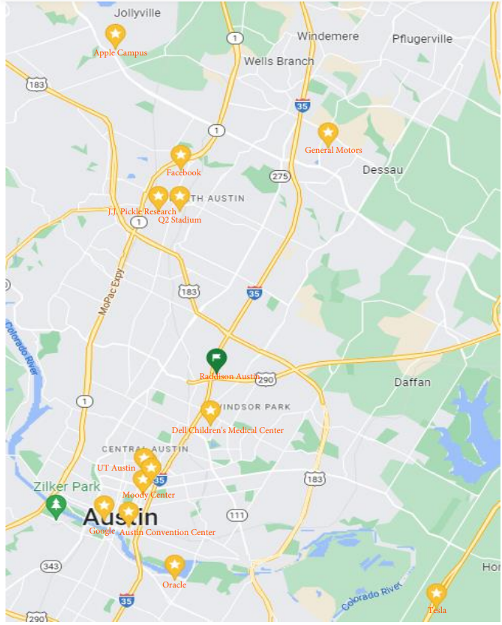 – Moody Center – newly openly April 2022 – 15,000 seats – 150 events annually – 4 miles
– University of Texas – 5 miles (Education, Sports)
– Dell Medical Center – 4 miles
– Dell Children's Hospital –  2 miles
– Austin Convention Center – 5.1.miles
– SXSW Convention – 5.1 miles
– Q2 Stadium – 5.7 miles
– JJ Pickle Research Center – 5.1 miles
– General Motors – 8 miles
– Consensus International LLC – 1.8 miles
– Easy access to the major East & West I290 and South & North I35 Freeways. Direct access to these freeways allows for a faster commute to downtown and many large companies' headquarters
A full Private Placement Memorandum (PPM) summarizing is available upon request for a complete discussion regarding these and other aspects of this investment offering.
Available to Accredited Investors:
View and print the offering PPM, Subscription Agreement, LLC Operating Agreement, Executive Summary, Investor OM and Term Sheet.
View and print the Detailed Financial Information and Projections
Access all of the important documents for this offering in one place