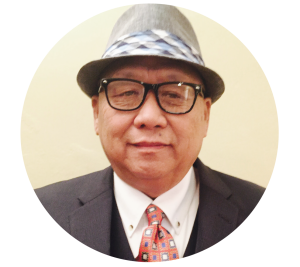 Mr. Frank Yuan has extensive experience in Commercial Real Estate and Capital Markets, including acquired over 30 U.S. hotels partner with Chinese high net-worth investors and Stated-Owned company between 2011 to 2018. He had assisted with multiple companies' public listing on OTC, and Frankfurt. Yuan founded the United National Bank, Ever-Trust Bank, Western Cities Title Insurance Company and ServAmerica National Title Insurance Company. Yuan earned a B.A. in economics from Fu-Jen Catholic University in Taiwan and his M.B.A. from Utah State University.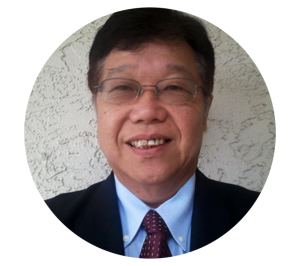 Norbert in charge of hotel asset management, PIP and CapEx for ASAP. For 7 years, he supervised and spent more than $100M in the hotel PIP design to build CapEx items as well. He received multiple best product awards from both Hilton and Marriott. Mr. Yuan received the Master of Science degreed from The City University of New York and his bachelor's degree in Physics from National Central University in Taiwan. His experiences including VP of International Brand Management Consultants China, an Asian orchid "Pear Mountain Ranch" in Bakersfield, CA and a Restaurant commercial real estate development in Las Cruces, NM.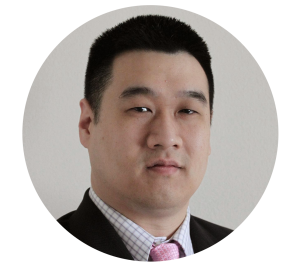 Mr. Yuan is the head of our real estate private equity funds, specializes in commercial real estate and capital markets. He assisted ASAP with acquisitions and dispositions of over 33 hotels in past 10 years. He was also actively involved in multiple public listings on OTC and Frankfurt Exchange via Reverse Mergers, Direct Listings, and IPO. Mr. Yuan holds a B.A. in Economics from UCLA and an MBA from USC.
Wally Chang

Director of Capital Market
Mr. Chang responsible for ASAP Debt Equity structure, handles all facets of financing, from selection the lender, comparison and negotiate the offers till closing.  He worked with largest capital market agents and direct balance sheet lenders. For 4 years working in ASAP, Mr. Change closed more than 12 transactions with over $400M debt equity financing. He has extensive experience in both residential and commercial real estate lending from Cathay Bank. Mr. Chang graduated from the University of California, Los Angeles with a Bachelor of Science degree in Economics.
Kenneth Chen

Director of Acquisition
Mr. Chen is responsible for hotel acquisitions at ASAP.  He travels and tour the hotel on the market to find the most suitable hotel of ASAP acquisition criterial. Existing cash flow with Market growth potential and   value add possibilities are the hotel he is seeking.  Prior to joining ASAP, Chen was an IT consultant at a leading Health Care IT company.  Mr. Chen holds a Bachelor of Arts degree from USC Marshall School of Business.
Frank Lin

V.P. Director of Development
Mr. Lin has extensive experience of many projects ranging from new construction to renovations, including the Hilton Hotels and Resorts, Marriot Hotels, as well as InterContinental Hotels Group (IHG). While at ASAP, Mr. Lin as created the interior design and coordination of several projects throughout the US following all brand standards. Mr. Lin has received several awards including Best Renovation of the Year and Outstanding Award. Mr. Lin received holds master of Architecture degree from Southern California Institute of Architecture.
Mr. Liu is responsible for oversight of ASAP's accounting, finance, cash management and ASAP portfolio hotel annual budgets. Mr. Liu was the Director of Finance in Doubletree by Hilton, Monrovia, CA for 4 years, the join ASAP in 2015. Mr. Liu earned a B.A. in Accounting from the University of Shanghai for Science and Technology and his Master of Science in Accounting from the University of Illinois at Chicago.
Lu Liu

Business Data Analyst
Ms. Liu join ASAP as the Chief Economist to predict the business and economic trends to make in-depth reports monthly. She was required to gather all types of Business Data internationally in this fast moving and changes on economics and political policy, trade war, currency and government's direction.  Her analysis and predication is the basis of ASAP buy, hold or sale decision.  She holds Master of Statistic from  University of California 2015 and PhD Organic Chemistry form NanKai University, China 2010
Mengmeng Wang

Financial Analyst
Ms. Wang is responsible to analysis the available hotel for their past few years operation results, and then project the next 5 years to have a conservative IRR, Cash on Cash, Equity Multiple forecast, which are the basis for ASAP to aggressive pursuit for acquisition.  Ms. Wang had extensive sales & marketing experience in Asia luxury hotel and travel agency. Ms. Wang graduated with honor from School of Hotel Administration, Cornell University with a master's degree.
Joanna Marrie Reyes

Manager, Investor Relations
Ms. Reyes join ASAP to build the Standard Operation Procedure ("SOP") for the Investor Relations Department. Automate the reply within 24 hours of any inquires, and questions form Investors. Prepare quarterly financial operation result reports and prefer distribution. Ms. Reyes graduated from California State University, Long Beach where she obtained a Bachelor of Arts degree in Family and Consumer Sciences focusing on Consumer Affairs.
Shao W. Tou

Construction Project Manager
Shao received a Graduate degree in Horticulture and Landscape Architecture from National Taiwan University and a Graduate degree in Architecture from Southern California Institute of Architecture. Prior to join ASAP, Shao worked at Zago Architecture and focused towards Visual and Performing Arts Center for UIC and the Urban Scale Project for the Venice Biennale 2016.
Ashley Liu

Interior Designer
Ashley has kept ASAP on the cutting edge of design, she believes that thoughtful design begins with understanding the client's personal style and fusing it with her interpretation to create iconic and bespoke designs. She is not only aware of emerging trends, but is a tastemaker herself, helping to influence the future of design. Ashley obtained a Bachelor degree in Interior Architecture at Woodbury University.